RCD Mattermost Documentation
Mattermost is a collaborative chat platform, similar to Slack. Collaborate with other researchers and share ideas and best practices.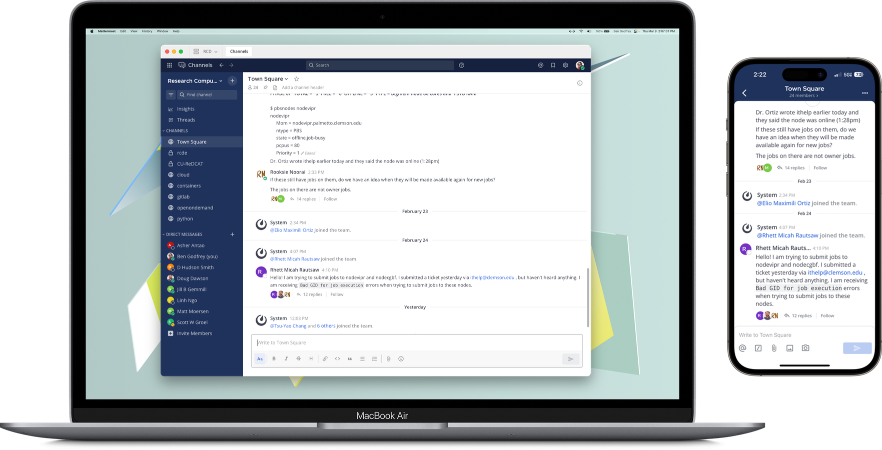 There are channels for disciplines, software, and programming languages. See the Channel List for a list of joinable channels.
RCD Mattermost will also be used by the administrators of Palmetto to communicate with users.